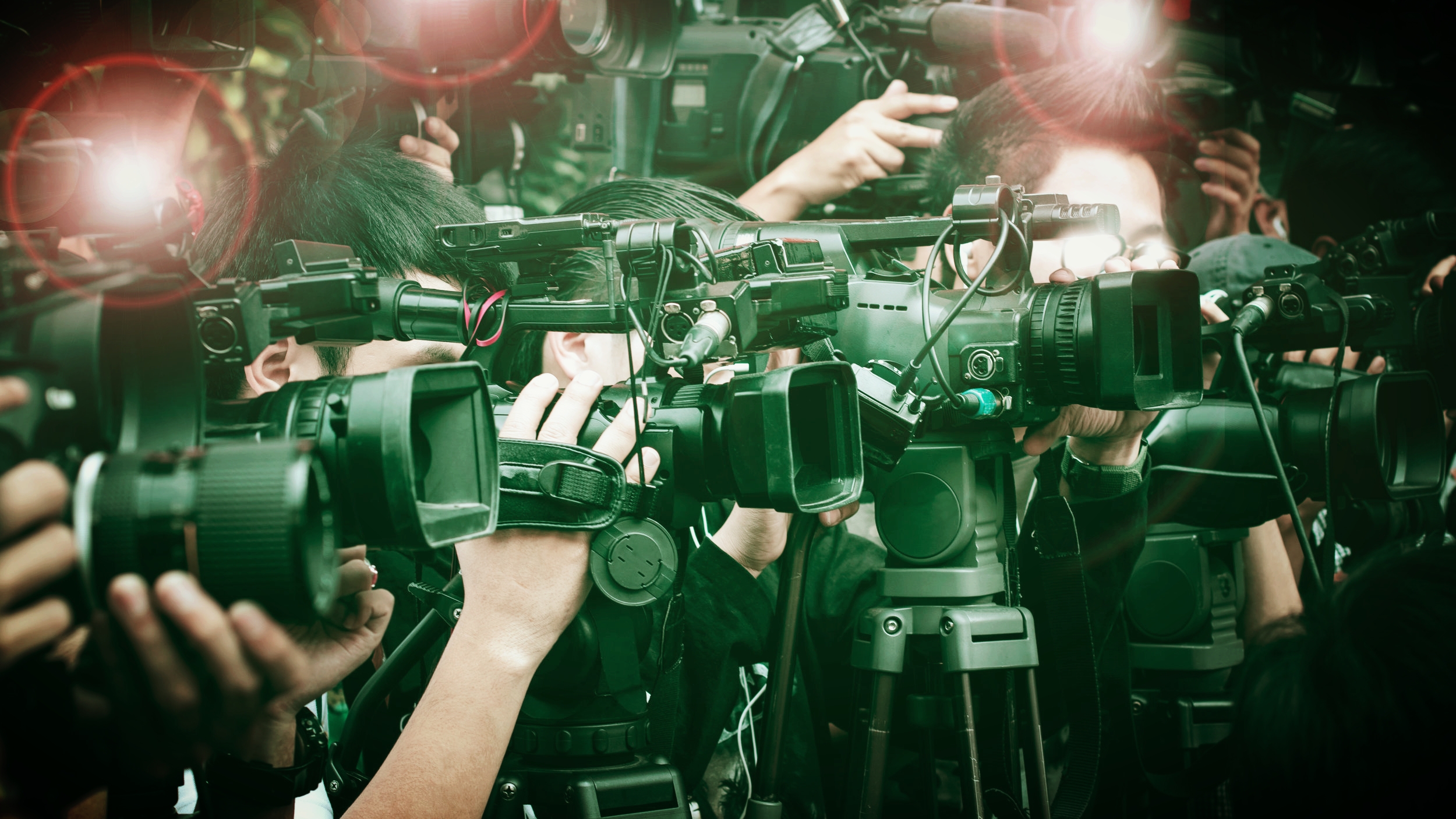 How corporate funders influenced mass media coverage of veterans' healthcare.
Download a copy of this report.
Introduction
In early September 2018, the Concerned Veterans for America Foundation, a relatively new wing of an advocacy and organizing group largely backed by Charles and David Koch that bears the same name, rented out a movie theater on Camelback Road in Phoenix, Arizona for a screening of their new film, "The Care They've Earned."
The documentary tracks the experiences of six veterans navigating the healthcare system inside the Department of Veterans Affairs. The film's subjects describe the agency as deeply troubled, one staffed by callous bureaucrats and corrupt physicians. "How many veterans are suffering right now, because they are trapped in that system?" one unidentified individual asks in a trailer for the film. "Why are we forcing our veterans to be limited to [the VA]?" another demands.
Roughly 60 veterans and military family members attended the Concerned Veterans for America Foundation screening. After the film ended, two of the film's subjects, Shannon Hubbard and Steve Cooper, answered questions regarding their own frustrations with the VA's Phoenix facility.
Phoenix is where today's deep disdain of the VA first germinated. In the summer of 2014, evidence emerged that administrators at the VA Phoenix hospital had tampered with scheduling data, leaving veterans to wait months for an appointment. The scandal spurred passage of the Veterans Access, Choice and Accountability Act, which made it much easier for veterans to seek care in the private sector, and ignited a deeply divisive national debate over the government's ability to deliver health care.
When the Phoenix scandal broke, Concerned Veterans for America (CVA) was a fledgling advocacy group working from the fringes. As the Washington Monthly reported, the group's staff – led by telegenic veteran Pete Hegseth – brilliantly packaged, framed and fed the Phoenix story to a salivating news media desperate for a scandal in the Obama administration. The most serious charges out of Phoenix – that veterans died because they were unable to access care – were never substantiated. The cover up of wait times was more indicative of the agency's chronic capacity and funding challenges than anything else – issues that to this day have not been meaningfully addressed.
Today, CVA holds incredible sway in Washington. Numerous CVA officials have entered President Donald Trump's White House, or his Department of Veterans Affairs. Hegseth is now an anchor on the president's favorite morning news show, Fox & Friends. And the group has built an incredibly effective organizing and messaging apparatus. In Phoenix, four years after the scandal broke, CVA was again flexing its messaging muscle with a new documentary they plan to tour across the country.
In 2014, the media largely ran with CVA's sensational narrative while ignoring countless studies that favorably compare care at the Veterans Health Administration (VHA) to that delivered in the private sector. This slanted media coverage has created an alternative universe in which one of the most successful healthcare systems in the country has become one of the most reviled.
Just a few years ago, the VA was one of the most popular agencies in Washington. According to the Pew Research Center, the percentage of Americans with a favorable view of the VA rose from 57 percent to 68 percent from March 2010 to October 2013. According to Pew, public disapproval of the VA doubled following the Phoenix coverage and the agency's public standing hasn't recovered since. Data from Google Trends shows that web searches for "Phoenix VA" and "VA bad" spiked in the summer of 2014 and remain popular in searches today.
The VA's problems, including at Phoenix, clearly merit media attention. VA accountability reporting has shed light on important issues requiring immediate remediation, from the agency's over-prescription of opioids to its continued struggles to get veterans in front of doctors in a timely fashion.
But national journalists also bear a responsibility to follow up and report on those remediation efforts. The two aforementioned mentioned problems, for instance, have both seen effective remediation actions: wait times are improving and are often better than in the private sector and opioid prescription rates have decreased 41 percent in the last five years.
Equally important, the press has a responsibility to cover the VHA as it does other healthcare systems – reporting not only on problems but also on innovations, research and patient care successes. In all of this, journalists have largely failed and in so doing have had made privatization arguments more palatable to both the public and Congress.
Former VA Secretary David Shulkin said he was frustrated with the relationship between the news media and the VA during his tenure. In an interview, he said a major challenge of the job was contending with unbalanced coverage of the agency.
"Of course, there are a few bad actors in the agency, there are 370,000 people in it," Shulkin said. "But the organization is unfairly labeled as a failure which casts a shadow over the agency despite the fact that people are getting extraordinary care."
"We didn't get the type of balanced reporting that would have helped us accelerate the culture and morale improvements that are underway," Shulkin concluded. "Bad news gets more attention than good news."
Part 1: The Phoenix Story: Pack Journalism at Work
As Chairman of the House Veterans Affairs Committee, Florida Republican Jeff Miller was the first lawmaker to widely promulgate the tale of Phoenix. On April 9, 2014, Miller revealed that his office had discovered a systematic cover-up of wait times in Phoenix. He further alleged that these long wait times had resulted in unnecessary stress, suffering, and death for Arizona veterans.
"It appears as though there could be as many as 40 veterans whose deaths could be related to delays in care," Miller proclaimed during a committee hearing. That explosive allegation quickly circulated throughout Congress, and in the national media. CNN, in particular, breathlessly reported the Phoenix story for weeks in front of a national audience. The network had recently been blasted for its overzealous coverage of the disappearance of Malaysia Airlines Flight 370, but media observers proclaimed a CNN comeback over its Phoenix coverage.
"Without CNN, we wouldn't see it reach the scandal level that's it reached now," then-Politico Media Reporter Hadas Gold said shortly after the scandal caught fire.
CNN featured interviews with CVA contributors and the network's cornerstone report, entitled "A Fateful Wait," parroted Miller's claim that 40 veterans had died waiting for care in Phoenix. The problem was that number was the allegation of a whistleblower, and could not be independently verified.
For weeks newspapers and cable stations ran with stories of malfeasance and deaths at Phoenix. However, the VA's Inspector General conducted and released an exhaustive report that could not substantiate the allegation made by Miller and others that 40 veterans had died because they were waiting for care. The OIG could only confirm that there were six deaths in Phoenix and no one could determine if those veterans died while they were waiting for care or because they were waiting for care (a significant difference). While much of The New York Times' Phoenix coverage landed on the front page of the paper, a short story about the Inspector General's Phoenix findings ran in the back pages of the paper, on A14.
A similar story played out last summer at the VA hospital in Manchester, New Hampshire. Last July, the Boston Globe Spotlight Team reported on serious allegations at the Manchester hospital, from botched surgeries to a fly infestation. The investigation led to a string of embarrassing national headlines, the immediate dismissal of top Manchester managers, as well as pledged reforms from agency brass. CVA highlighted the Manchester report on their "#VAFail" blog.
After the allegations surfaced, the former network director, Dr. Michael Mayo-Smith, penned a scathing op-ed in the Concord Monitor pushing back on the troubling allegations made by the Manchester whistleblowers, noting that the VA had found "no systematic breakdowns in patient care" and graded leadership as "engaged and responsive to problems."
"Unsubstantiated allegations have come to be accepted as fact," he wrote. "Careers and reputations have been damaged. Veterans have hesitated in seeking VA services. Individuals have used the allegations for personal and political gain."
In an interview, Dr. Mayo-Smith poked holes in various allegations made in the Spotlight report, and accused the chief whistleblower, of being "largely driven by political and personal motivations." A September report from the VA's Inspector General report found no wrongdoing or neglect at the Manchester hospital.
Dr. Mayo-Smith noted that Manchester administrators were aware of the issues before the Globe report, and had actually submitted ten written reports to national VA leadership describing problems and plans for remediation. When Dr. Mayo-Smith and others looked to push back against the report, they were silenced by national VA press staff.
"The approach that was being taken at the national level was a philosophy of no response," he said. "When you put this hospital under a microscope, things weren't perfect. But to say there were serious breakdowns in care was not substantiated."
Part 2: Corporate-Funded Critics
News outlets are now bursting with a cadre of corporate-funded voices who came to prominence following Phoenix. These pundits, some of whom have connections to the Koch brothers, are regularly quoted in press reports and interviewed on cable news. A host of regional and national outlets – including USA Today, The Hill and the Washington Examiner – regularly run columns by CVA's Executive Director Dan Caldwell which rail against the agency. In 2015, the editorial board of the Arizona Republic, which is part of the USA Today network and reported extensively on the scandal, released an op-ed lauding CVA's work on veterans issues while faulting President Obama for not inviting them to a policy roundtable.
Avik Roy, co-founder and President of the Foundation for Research on Equal Opportunity – another Koch-funded group – has also spilled ink in major papers, including The New York Times, where he debated VHPI Advisory Board member Phillip Longman – who has written extensively on the merits of VHA care. Papers also routinely run opinion pieces by the Koch-funded Pacific Research Institute, whose executive director Sally Pipes relentlessly churns out op-eds which depict the VHA as a poster child for why government healthcare won't work and proposals for single payer healthcare should be opposed.
"Standards of care at the VA are notoriously low," Pipes wrote in a November op-ed for the Philadelphia Inquirer. "But some doctors still fail to meet them. When that happens, the VA generally doesn't fire them. It quietly lets them off the hook and asks them to find different employers." (Pipes seems unaware that this is also standard practice in the private sector, as evidenced by the egregious case of surgeon Jayent Patel – nicknamed Doctor Death – or nurse Charles Cullen.)
What is left out of most coverage is the voices of veterans who have been helped by the VA, as are studies demonstrating the high quality of VA care or explaining the countless challenges of privatization.
The RAND Corporation has been studying VA care since at least the early aughts, and its findings have consistently given the VA high marks while warning that the private sector is unprepared to deal with the complex needs of veterans.
This year alone, RAND has released two comprehensive studies: one that documented the excellence of VA healthcare; the other which revealed the gross inadequacies of New York state's private healthcare system to treat veteran patients. Neither report attracted serious media attention.
"A lot of things we report aren't headline grabbers and they don't get incorporated into the mainstream media," said Terri Tanielian, a RAND researcher and nationally recognized expert on veterans' mental health. "But our studies aren't designed to make headlines, they are done in a rigorous and empirical way that inform officials within a system on what is working and what needs to be improved."
Other scientific studies that have gone unreported confirm that the agency continues to pioneer advances in healthcare, and a slew of recent polls show veterans are satisfied with the care they receive at the agency.
Despite chronic underfunding at a time when America is involved in its longest conflict, the VA has managed to reduce wait times at many hospitals and remedy bureaucratic problems. Its wait time problems, reports have documented, are no worse and sometimes better than in the private sector. Difficulties hiring primary care physicians, mental health providers and other staff are produced by our broader healthcare system's failure to address critical shortages that have long plagued the American healthcare system as a whole. In fact, the VA is routinely blamed for problems –like veteran suicide – that should be more accurately attributed to the Department of Defense, or actions taken by Congress.
Consider, for example, a recent documentary produced in 2017 and funded, to the tune of $1 million, by Lois Pope, a philanthropist whose husband founded the National Inquirer. The title of the documentary, "VA: The Human Cost of War," implies that the VHA, not the Pentagon, is responsible for the mental and physical scars of battle. While the film, which was eventually broadcast on PBS, highlights the failure of Congress to allocate sufficient funds to the VHA, it barely acknowledges the successes in treatment that have occurred in spite of funding gaps. No veterans who have been helped by the VA are interviewed. Only at the very end of the film do we get a snippet of Shulkin, then Under Secretary for Health, treating veterans in his clinical practice. Still, the enduring message of the film is unmistakable: the VA is badly broken, perhaps irreparably.
What is left out of this film and many other reported stories are experiences of veterans like Philip Niedelman, an Afghanistan combat veteran who seeks treatment at the VA in Coatesville, Pennsylvania. After a recent CVA event in the suburbs of Philadelphia, Niedelman described his care as "perfect." He has knee problems and hearing aids, as well as PTSD. He said VA staff has expertly helped remediate all three conditions, and that the prevailing media narrative about the agency contradicts his personal experience.

"The doctors in Coatesville really care about you, they can relate, they've been working in the field for years," Niedelman said. "I hear everyone else has horror stories about the VA and, I mean, I had a brief taste with it while waiting for care in Philly. But I generally have no idea what these guys are talking about."